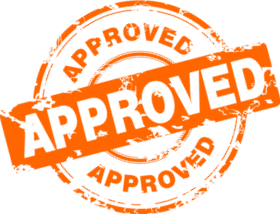 The car upholstery cleaning we provide will make your car interior as clean as new. If you use our services, you will have perfectly clean and looking car seats.
If you regularly clean your car and it is fully sanitized, it needs only a slight disinfection. In such cases we will apply our steam cleaning procedure. It will remove most of the grime and stains from your car sets.
Our services include:
Leather dry upholstery cleaning
Vacuum cleaning of the upholstery of your car seats with steam cleaning and vacuum cleaning machines
After every hot water extraction procedure, we provide fast drying with out professional industrial driers
Using high quality upholstery leather sealant over your car's seats
Use a cloth to clean over the upholstery of your car after steam and vacuum cleaning
The products Clean Flat use for your car upholstery cleaning are:
Diluted car upholstery cleaning products
Stain removing detergents
Specialized upholstery cleaners
Stiff bristled brushes
Microfibre cloths
Vacuum cleaning machines
Steam cleaning machines
Crevice tool attachment for the vacuum cleaners

The cleaning tools we use are:
Upholstery extractors/cleaners: vacuum cleaners and steam cleaners
Upholstery brushes

The process of our car upholstery cleaning includes these stages:
Using an upholstery brushes for removing all bigger and smaller particles of wastes, hair and food
With a crevice tool attachment vacuum clean your car upholstery for removing all small garbage particles
Pre-spray the upholstered area with a designated upholstery cleaner or diluted car upholstery cleaner and let the product work for some time
Second vacuum cleaning: removing all moisture from your car seats with a crevice tool attachment
Stain and spot cleaning: spraying the stained area with the proper stain removing detergents and letting the detergent work for a while. After that using a stiff bristled brush over the detergent and vacuum cleaning the cleaned area with the crevice tool attachment to remove all detergent and dry out. This process is repeated if necessary.
Why choose us?
Professional cleaners

We work with a well trained team with many years of experience in domestic and commercial cleaning.

Personal belongings' safety

Our cleaners have insurance and they are vetted. We could guarantee the safety or your personal belongings and your property.

Satisfaction Guarantee

We could guarantee you the satisfaction and pleasant work with our company as we have many years of experience.
Our prices are among the lowest in London. If you need a full upholstery cleaning, our cleaning workers will vacuum clean well your upholstered car seats. After that they will do the hot water extraction to provide a better disinfection.
All stains will be removed from your upholstered seats and door upholstery with the help of the proper stain removing detergents and preparations. You can enjoy your clean and fully disinfected car seats after we look after them. Call us now and book our great services.
100% Guarantee
Professional Cleaners
5 Star Reviews